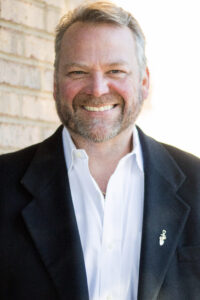 A serial entrepreneur & successful CEO, Braddock has been featured in cover page articles in such publications as Entrepreneur Magazine (April 2004), and the motivational book, "The Momentum Journey". He has authored articles in regional and international publications and has been a featured speaker at seminars and conferences including Oracle, IBM, and Entrepreneurship, and is a twice nominee for the Ernst and Young Entrepreneur of the Year.
Upon selling his first business to Diversified Computer Consultants in 2000, Braddock founded the supply chain software company, eBridge Technologies, which he grew to include a client-base in more than 70 countries while receiving numerous awards that included a 2003 & 2006 InnoVision Technology Awards. Cunningham sold eBridge to a public logistics company in 2006 (Janel).
In 2008 he acquired Network Controls and Electric a provider of design, installation, and maintenance of industrial/commercial technology infrastructure. Cunningham grew the company into a leader in the Southeast with four offices across North/South Carolina and grew revenues to record levels over the five years of his leadership. Network Controls was recognized as one of the Top 25 Fastest Growing Companies in South Carolina in 2009, 2010, 2012, and 2013. The company was sold to a private buyer in 2013.
A veteran of the USMC and the SCNG, where he served with distinction, receiving multiple Meritorious Awards. Cunningham serves on several non-profit boards and holds a B.A. from Furman University and an MBA from Clemson University and resides in Simpsonville SC with his wife and two children.